Automatically turn designs into specs for your developers Handoff is the quickest way to bridge the …
medium bookmark / Raindrop.io |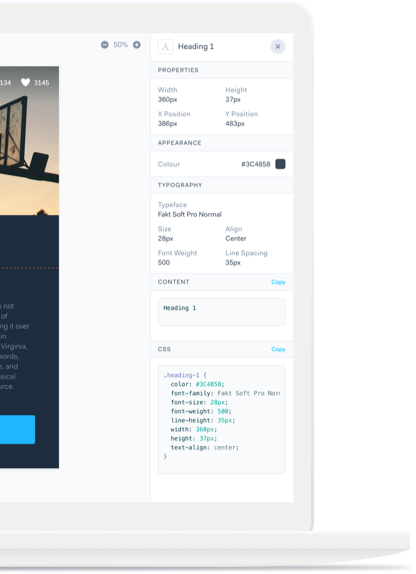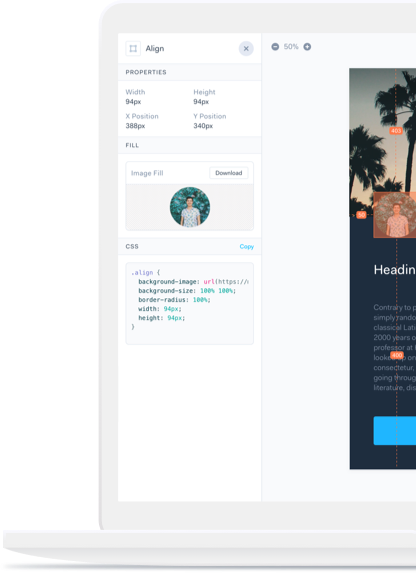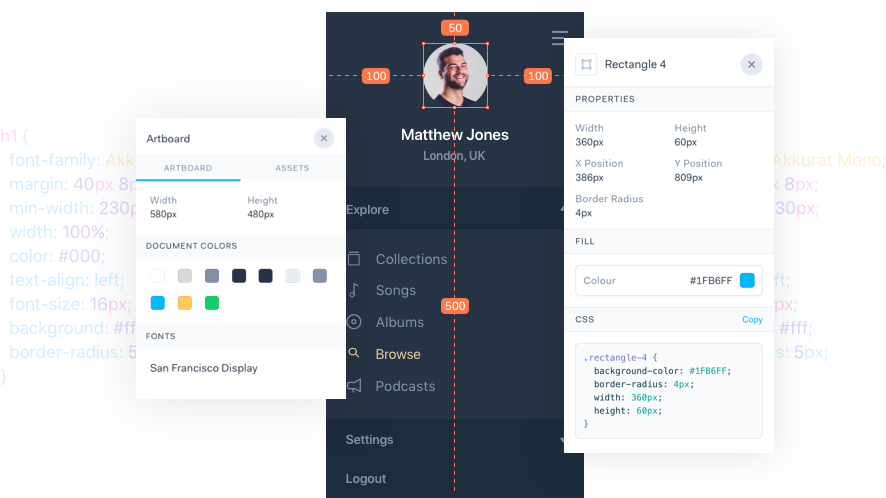 Inspect the sizes, distances and position of every element in the design. No more eyeballing!
Handoff automatically creates the assets for every screen so you dont have to lift a finger.
Get the CSS, Swift and Android code for each element in a design and start building right from Marvel.
Getting pixel-perfect alignment, font sizes and spacing is a breeze with Handoff's typography information.
Handoff puts an end to creating manual design documentation
Forget creating PDFs with redlines in the margins or constantly exporting assets. With Handoff, your designs are transformed into a living spec document that stays updated as you work. All accessible on a single URL.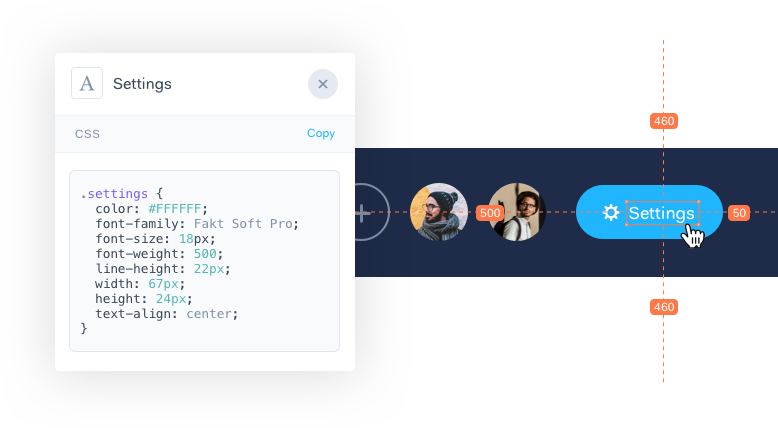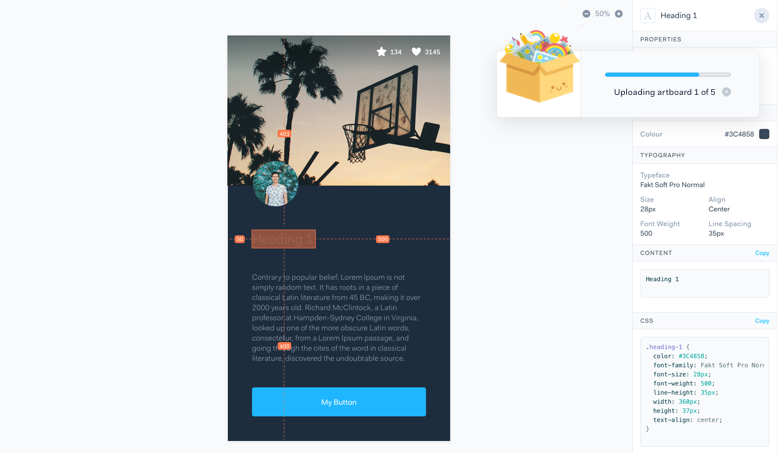 Design directly in Marvel or use your favourite tool
Handoff seamlessly integrates with the tools in your design workflow, including Sketch, our in-built wireframe mode and Photoshop (coming soon).
Get Handoff and Enterprise for your team

Handoff is available for design and development teams on the Marvel Enterprise plan. Get started with your free trial.

X icona small x to signify cancel
Arrow Downa small down arrow to minimize chat box
Questions? Start chatting!
Featured articles on Prototypr:
Supported by the Adobe Fund for Design.