Published on Dribbble / ui | nick taylor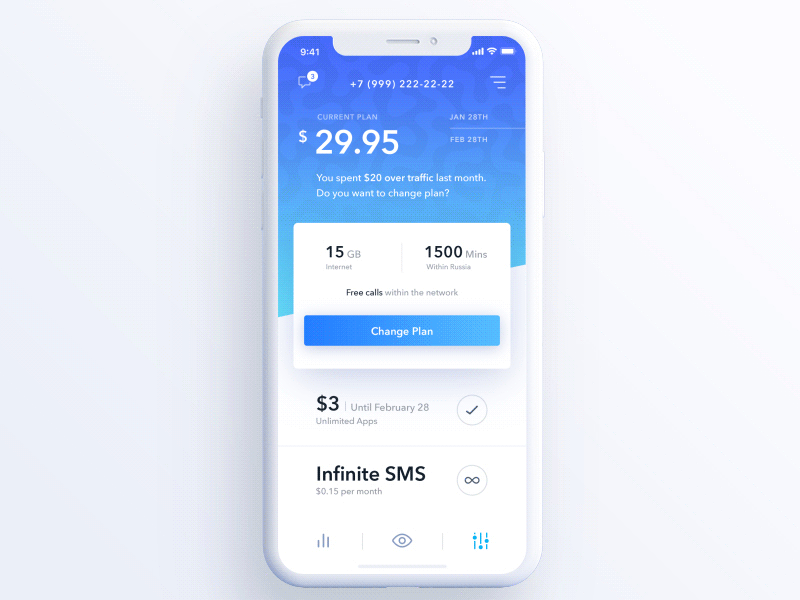 Hi guys ✌️,
Hope you're well. We glad to share with you the new wireless service provider application concept. There're 3 levels: statistic (past), overview (now) and your future plan (what will happen).
Check attached file with 60fps animation 🙌
Don't forget to follow @[1957375:CreativePeople] 😉

—

Work inquiries: info@cpeople.ru
Featured articles on Prototypr:
Supported by the Adobe Fund for Design.