Published on Dribbble / ui | Du Yazhu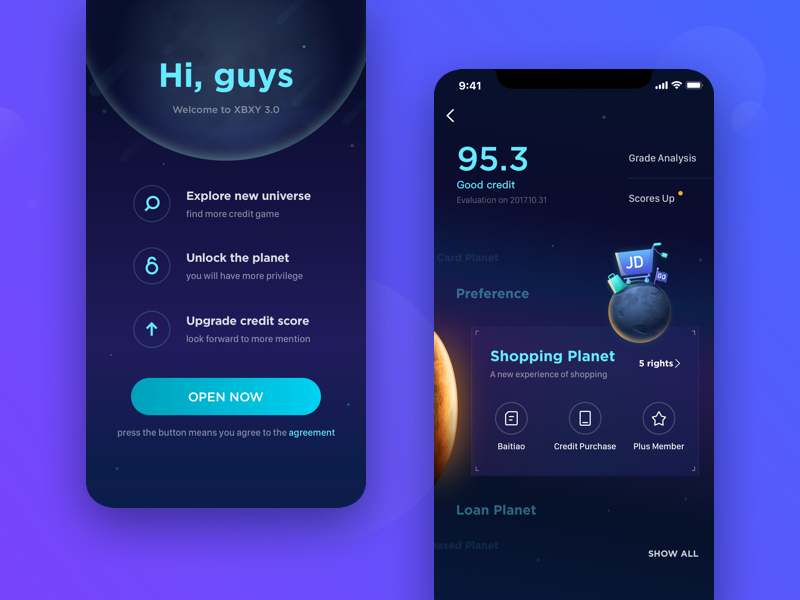 Hi dribblers,

I'm so happy I can be invited and thank you my friend @[759305:cxz666] give me the chance.

The work is a redesign project. I want to combine the user credit with some universal elements so that the different credit systems can be divided into the planets.

Hope U like it and Merry Christmas!
Check @2x for better view
Featured articles on Prototypr:
Supported by the Adobe Fund for Design.