Published on Dribbble / ui | Vlad Tyzun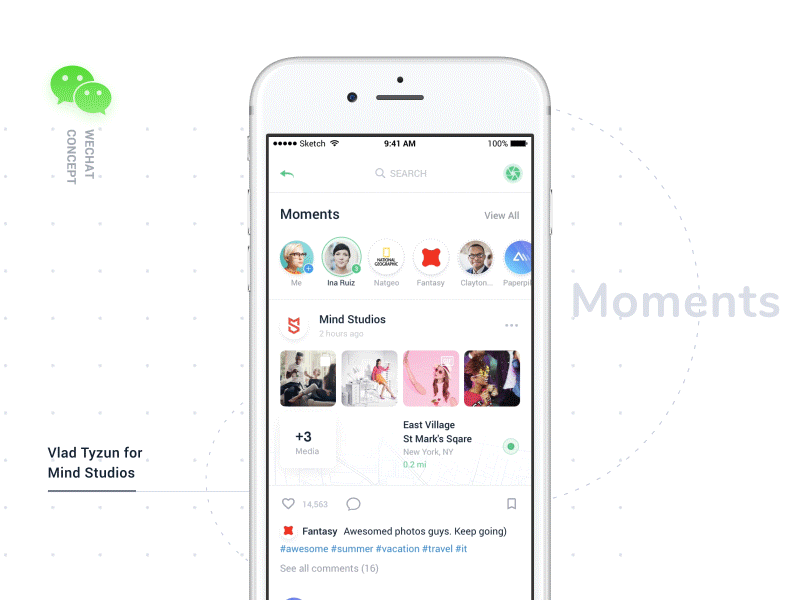 Hey peers, you know what?
As I keep on playing with WeChat design improvements, I couldn't resist but make another shot – an animated one this time! The simply-scrolled news&moments feed is waiting for you to see it!

Hope your hearts are going to melt after seeing it. 😉
Supported by the Adobe Fund for Design.