Published on Dribbble / ui | Douglas Notman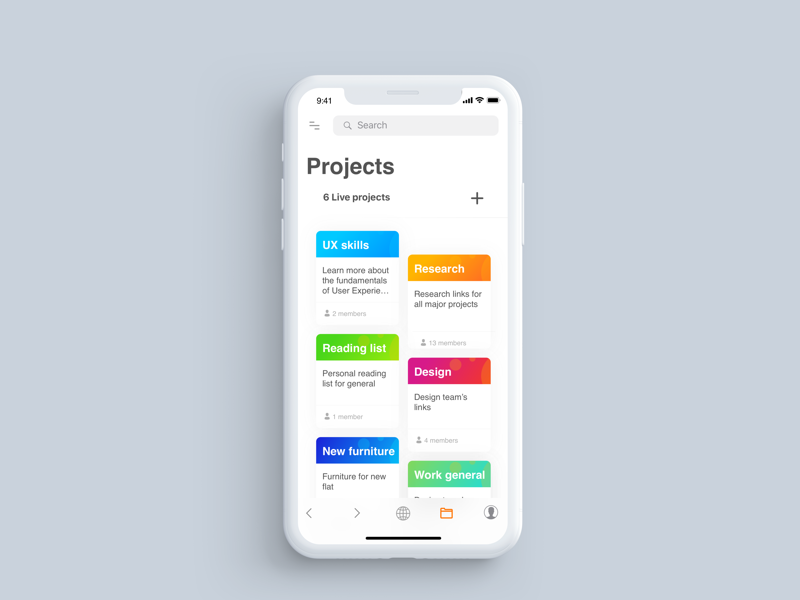 Quick concept playing around with iPhone X:

A web browser that allows you to group related links/pages/content into projects. The platform will facilitate collaboration allowing members to be added to any given project, making it easier to share and use internet resources.
Supported by the Adobe Fund for Design.