Published on Dribbble RSS by Hittter / Views | KreativaStudio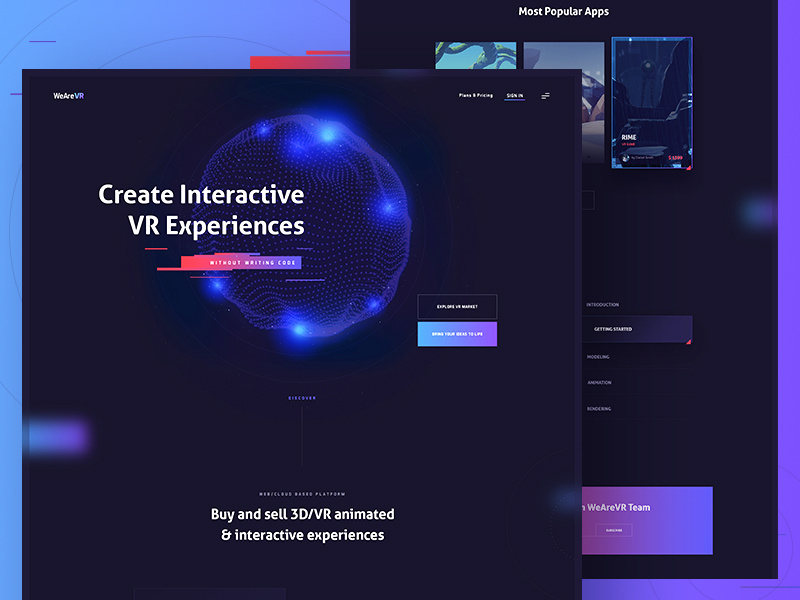 A while ago we had the opportunity to design an interesting VR platform that lets you buy, create and sell your own VR experiences. Easy as drag and drop.
Check out real pixels in the attachment.
Press ♥ for l'amour and catch ya's later!

—

Need a unique website designed? Get in touch!
Supported by the Adobe Fund for Design.