Published on Dribbble RSS by Hittter / Views | gilhuybrecht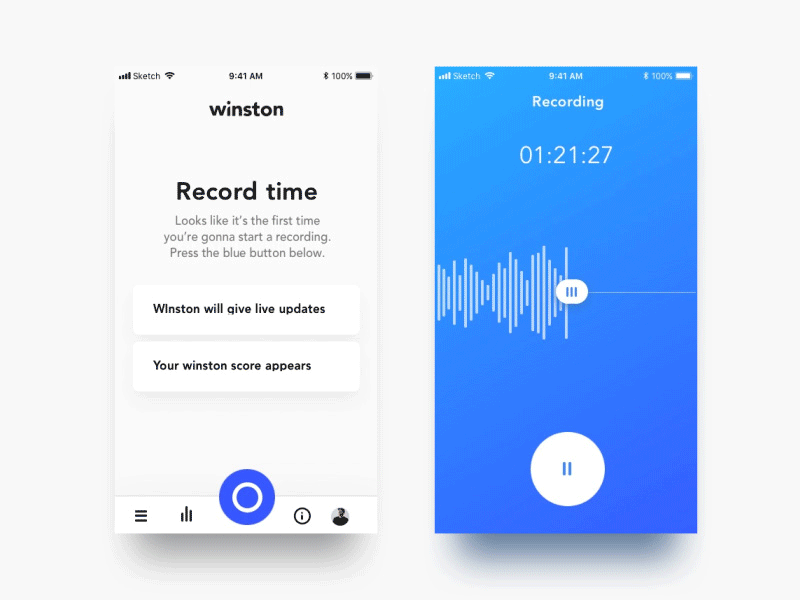 'Sup guys
I little different shot then usual.

For a client of ours at the studio we helped with the design of an iphone app that coaches you with practicing speaches.
I did the design and the prototype that you see here.
The blue color on the left is without a gradient because it's morphin shape in principle and i can't figure out how to do gradients in principle, i think it's not possible. But the design is with the gradient like you see on the right.
Let me know what you guys think!
Have a great day! Peace ✌️
—————————————————
Want to learn design and animation like this?

Check out my classes on Skillshare.
Use the links below and get 2 months Skillshare premium for free!
Visual hierarchy and spacing: http://skl.sh/2h4JrWa

Timing and easing in Principle: http://skl.sh/2D8StYQ
Big thanks to everyone for the massive support on the classes! You guys are the best! 👊
Featured articles on Prototypr:
Supported by the Adobe Fund for Design.