Published on Dribbble / ui | Eleken.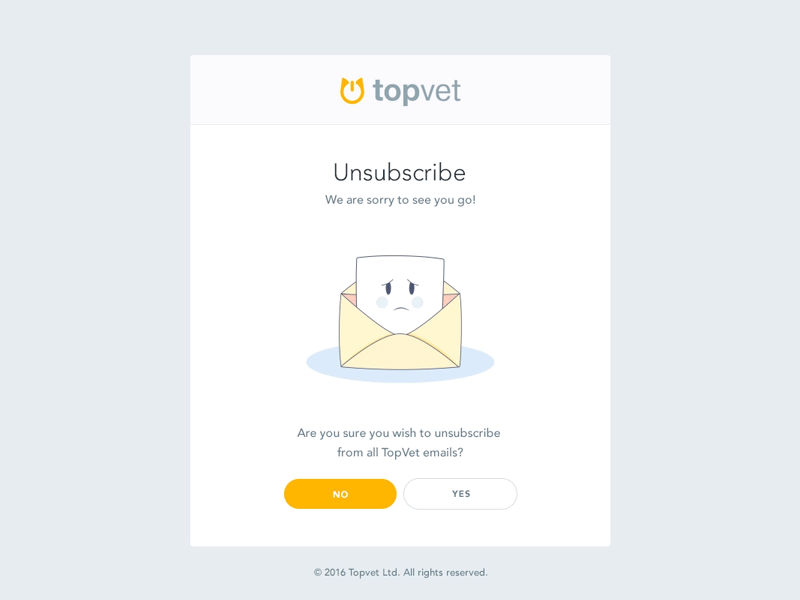 Hey, there!
Have a look at unsubscribe page we did for the TopVet project quite some time ago.
Anything but unsubscribe! 😄

You better follow us!
See more of the project here


If you are willing to discuss your project ideas, drop us a line – work@eleken.co





Follow us

Facebook | Twitter | Behance
Featured articles on Prototypr:
Supported by the Adobe Fund for Design.