Published on Dribbble / ui | Alex Martineau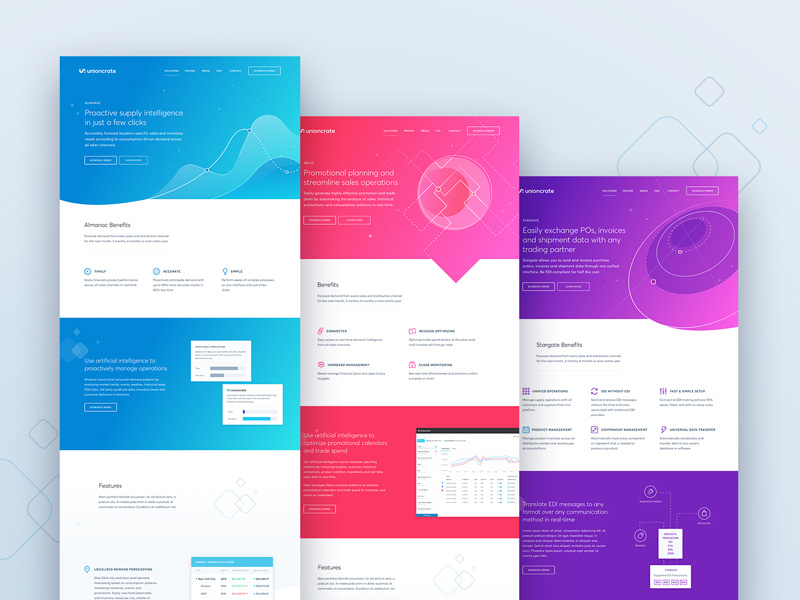 Here's another look at the new Union Crate website. They offer three main products, and we branded each to have its own color scheme, personality, and graphic system. We can't wait to see this spread across marketing and product as well.Peep the attachment for a whole page. Enjoy!
Supported by the Adobe Fund for Design.