Published on Dribbble / ui | Gene Ross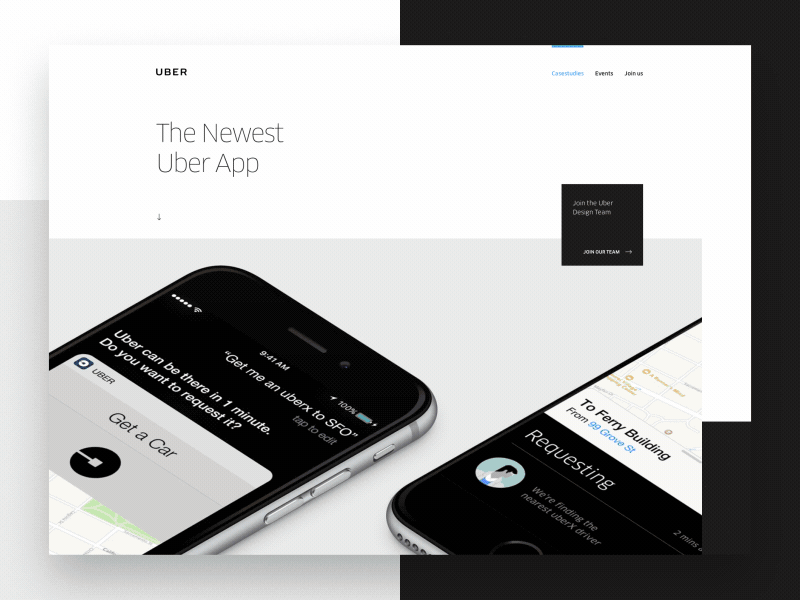 One of the main goals of the site was to increase conversion for qualified candidates. In order to attract top talent we wanted to lean on Uber's incredible work. Showcasing not just visually, but technically inspiring projects while diving deep into the process behind them.
We designed multiple customizable components that allowed Uber to build out and fully control each case study.
—
In other news: Uber.design picked up an FWA and an Awwward

https://thefwa.com/cases/uberdesign

https://www.awwwards.com/sites/uber-design
Tired of 140 characters? Sign up for our newsletter: www.ueno.co/newsletter (don't worry… Pretty pictures included)
Featured articles on Prototypr:
Supported by the Adobe Fund for Design.