Published on Dribbble / ui | George Kvasnikov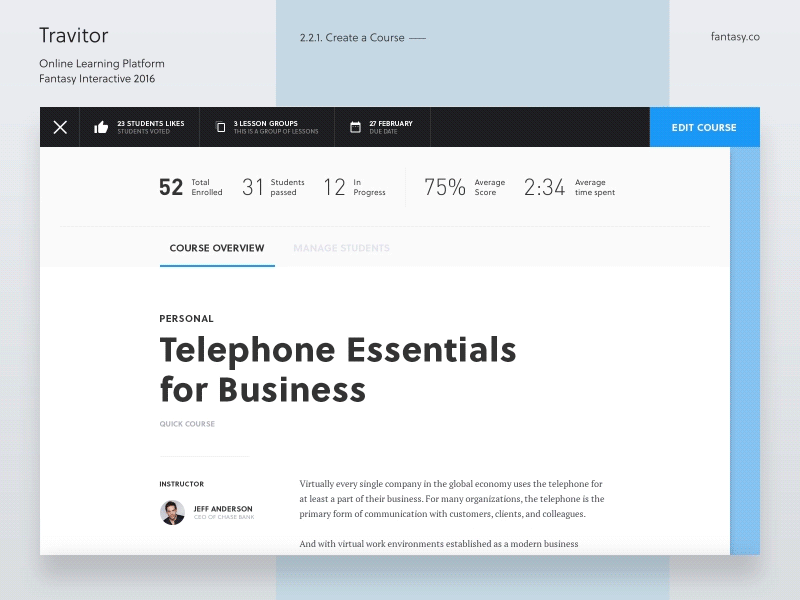 Hi Friends,
Good news! The development is in final stage and we are very excited to see this live soon! Meanwhile, here is the Course creation flow, which I've shortened for this gif though. Let us know your thoughts!
Travitor is a web-based learning management system (LMS) which allows users to upload or create courses, supports interactive video lessons and quizzes, automatically organizes tasks, reports on course completion, and more.

——-

More web works are on the way, follow us for further updates!

@FΛNTΛSY

@[56900:George Kvasnikov]
Supported by the Adobe Fund for Design.