Published on Dribbble / ui | Vanessa Phillips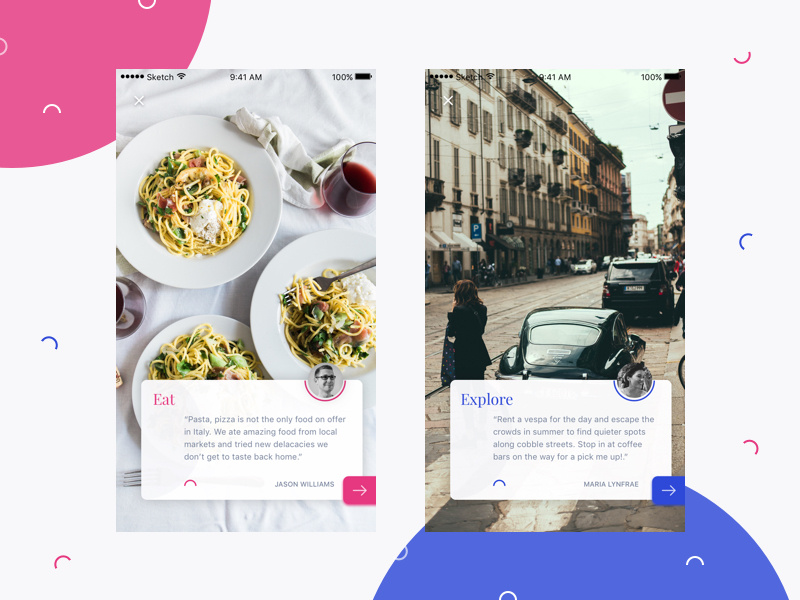 I'm leaving for a holiday in Italy this week and so decided to explore some gallery views for a conceptual travel based app. It will be my first trip to Italy and so am very excited! Bring on the exploring 🙂 Check out the attachments for the all the pretty pixels.
[Lovely photos sourced from unsplash.com]
Supported by the Adobe Fund for Design.