Published on Dribbble / ui | Dux Nguyen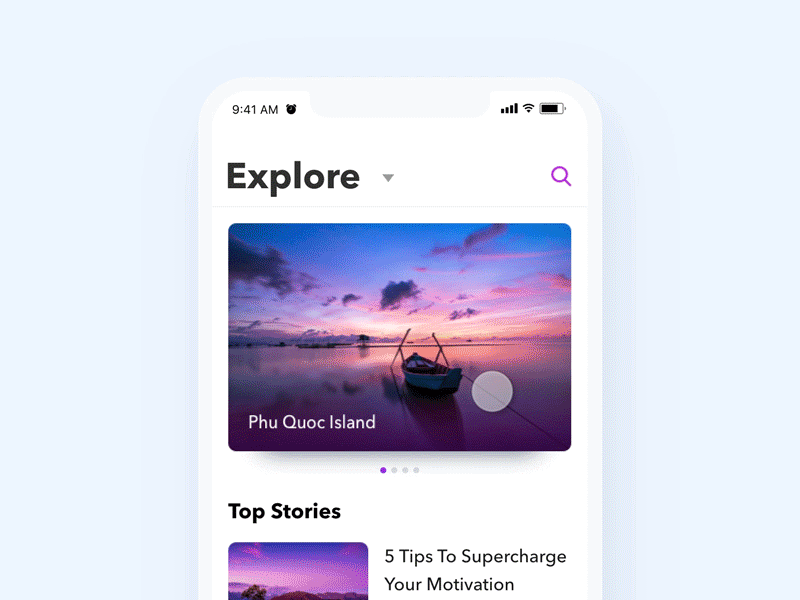 Hello Dribbblers,

It have been a long long long time since my 1-year anniversary shot I posted 9 months ago. Yes, 9 months ago T_T

I have been working hard and busy with my team Impekable to create a lot of amazing stuff for our clients as well as our internal projects. So I don't have much time to play with my Dribbble game like I did last year.

Today, I have just tried to play with Flinto for a 3D images slider concept.

Please let me know how are you feel by press "L" or leave your feedback in the comment box. I will really appreciate that.

Cheers!
Featured articles on Prototypr:
Supported by the Adobe Fund for Design.