Published on Dribbble / ui | Dan Rigby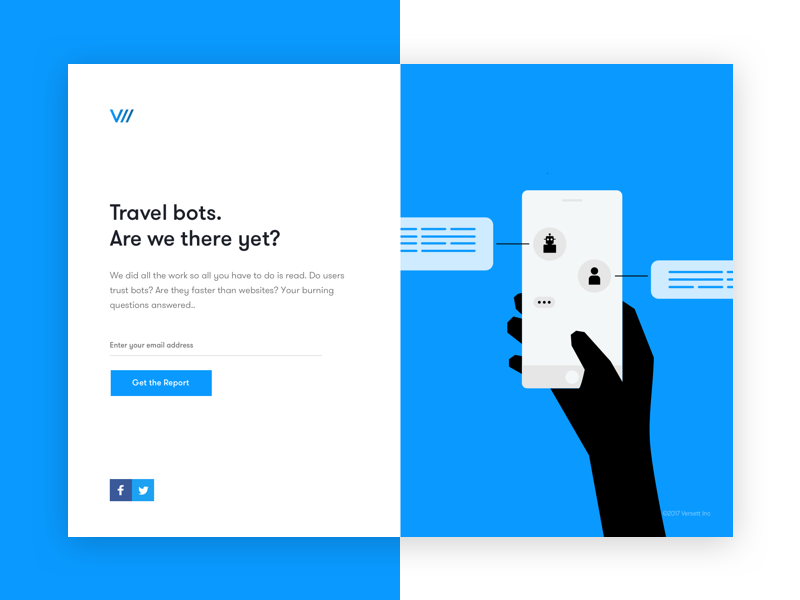 We here at Versett are excited to share our latest research on conversational UI's in the world of travel. This responsive landing page was put together to help promote the report. Check it out!.
Illustration by @[99145:Shaun Brandt]
@Versettinc // Instagram // Twitter
Supported by the Adobe Fund for Design.