Published on Dribbble / ui | Shinas P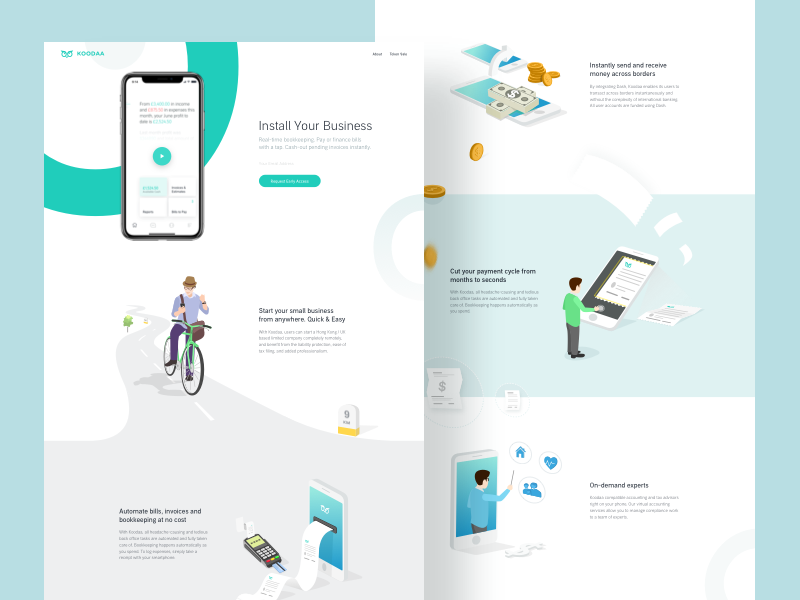 Here is Koodaa homepage we designed for the team at Koodaa.
The new Koodaa app helps Real-time bookkeeping. Pay or finance bills with a tap. Cash-out pending invoices instantly.
Make sure to check the attachment for detailed view
We're available for new projects! Drop us a line at contact@stead.global.
Supported by the Adobe Fund for Design.