Published on Dribbble / ui | Johny vino™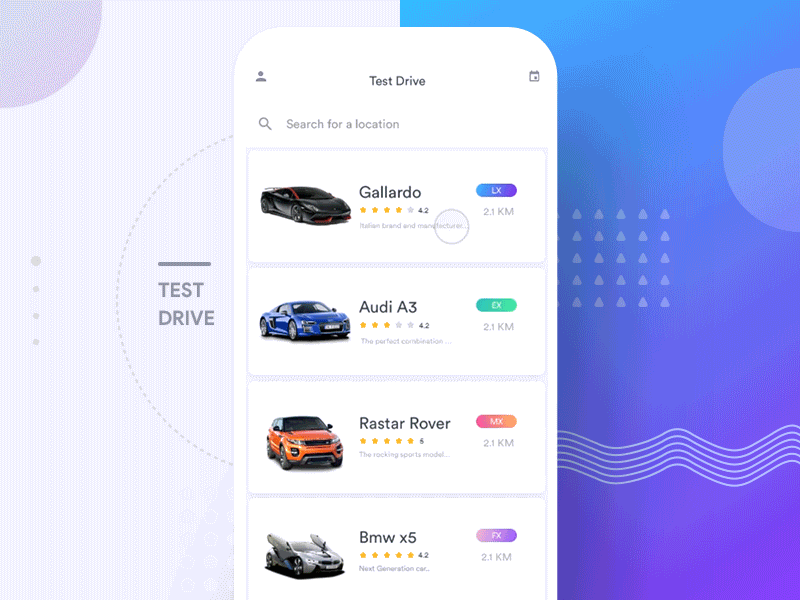 Use case (Test drive the car in your city)
According to to the survey most of the car selling happening based on the test drive experience, but lot of people done knew where the test drive is happening, So I have decided to make the app which connects the local car dealership with the user, So that user can book the test drive on a certain date and time
The range of cars available to the user based on the status and the credit points he has earned.
Interaction:
More dates in calendar.
Inspiration Collection:

——————————

Are you looking for a source of interaction design inspiration? Check out 100 Best Interaction collection where I publish all the best Designs for your inspiration.Get Inspired
Supported by the Adobe Fund for Design.