Published on Dribbble RSS by Hittter / Views | andrewmckay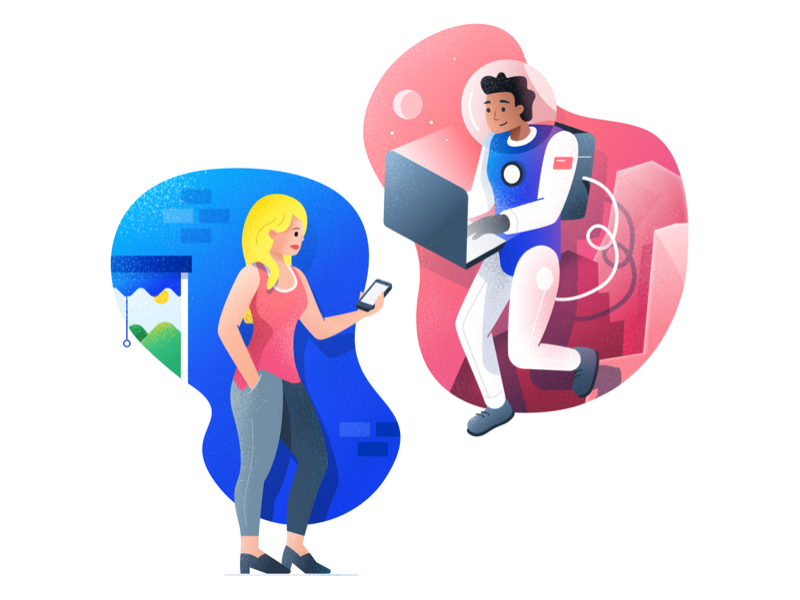 The second part to the Astronaut illustration reflecting two users/teams being able to connect and collaborate on a project whilst being in two remote locations.
Blond's are bloody hard to contrast with light skin 😅
Keen to hear your thoughts Press L to show some love!
Featured articles on Prototypr:
Supported by the Adobe Fund for Design.