Published on Dribbble / ui | Afif Bimantara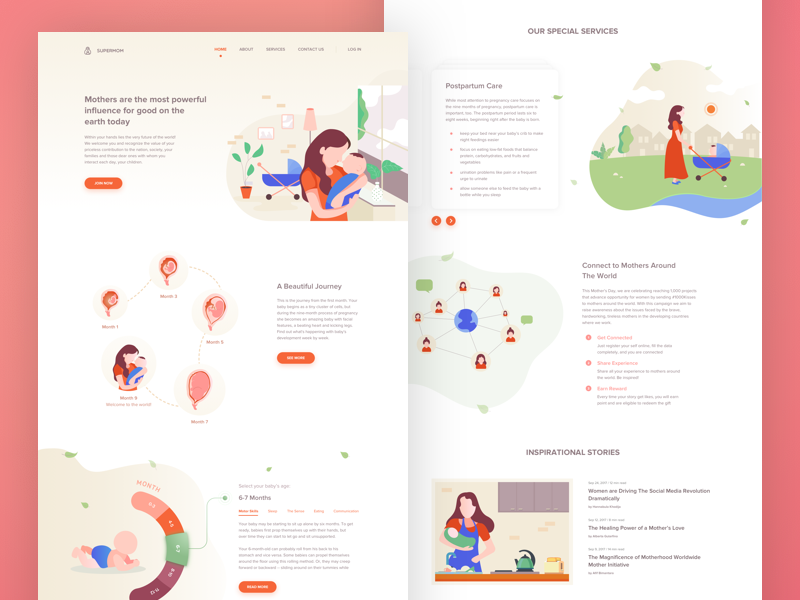 In all the world there shall not be, a greater being than is 'Mother.' For she alone it is who holds her child's heart within her hands, and makes it into what it will someday be. And so the whole world goes, moulded and shaped by Mothers in their hands, the tender lives of children formed in such a way, as to be magnificent and great. For the Mother's rich abode, lies within her arms and every child safe there, feels the same~ that they are indelibly impressed by her goodness and her strength, to be cared for and protected as they grow~ To look up to her for nourishment and inspiration for their good.
Let us therefore resolve to keep the Mothers safe from the ills of life, that she goes on, to perform her noble role and make the world a better place by her nobility and grace.
Happy mother's day! Everyday is mother's day. Let's spread the love.
—
Love this collaboration 😀

Illustration by Nabil
Supported by the Adobe Fund for Design.