Published on Dribbble / ui | ⋈ Brandon Termini ⋈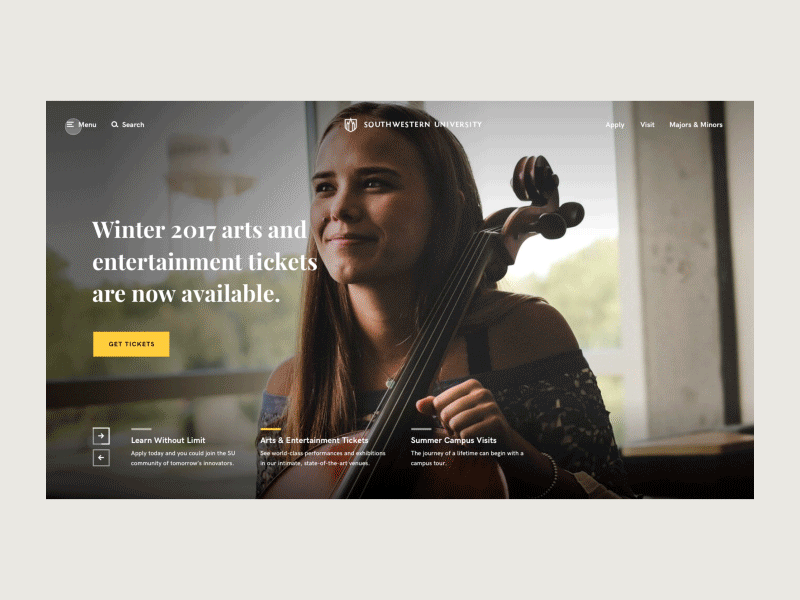 When working with Southwestern University to redesign their marketing site one of the larger challenges was finding an elegant way to organize the sea of content they had available. At the end we came up with the proposed menu navigation structure here.
Supported by the Adobe Fund for Design.