Published on Dribbble / ui | Lau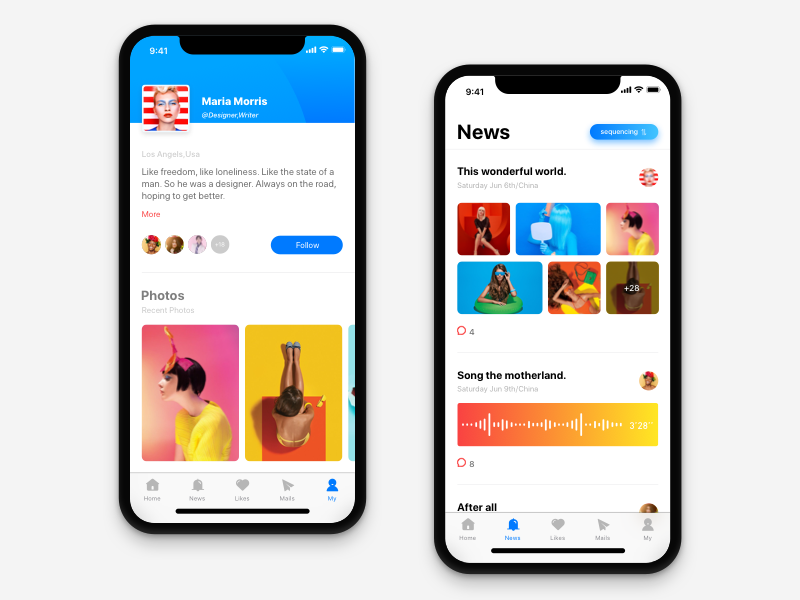 A social application, the home page mainly shows the Internet red person's recommendation, new popular recommendation, and travel strategy and other content. The new card shows better affinity and efficiency. The content of the message page is the latest news of friends, which can be thumb up, etc. At the top of the page are friends with the latest updates.
Supported by the Adobe Fund for Design.