Published on Dribbble / ui | hedy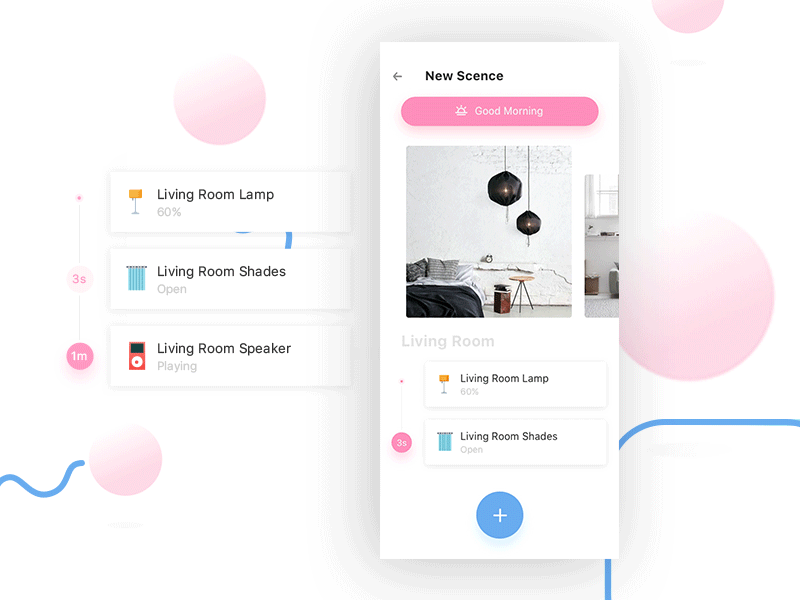 I am working on smart home app.It help people who want to make the complete story of his life.

This shot shows the user custom all accessories in different situation .Like a lighting engineers for the stage.

No matter which compatible accessories you choose, the Home app makes it easy to set up and control all of them, all from one place.
Supported by the Adobe Fund for Design.