Published on Dribbble / ui | Eugene Olefir 🔥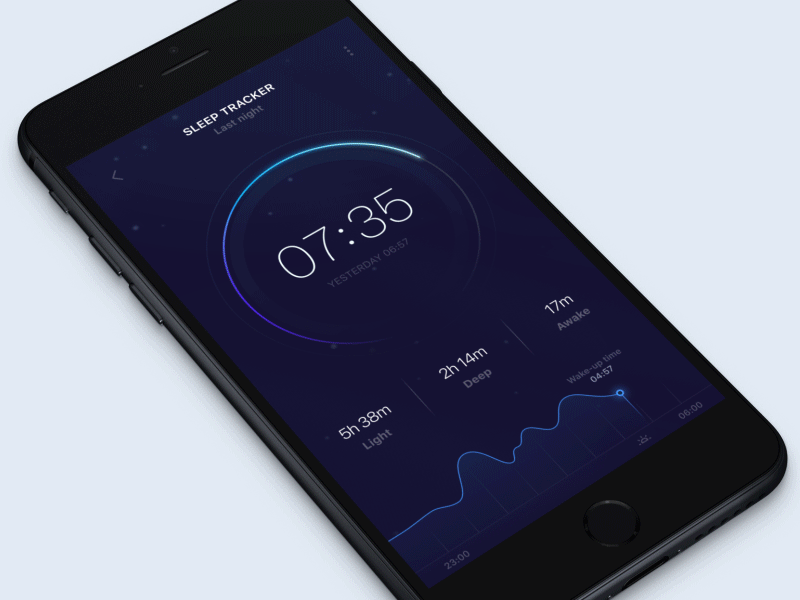 Hello guys!
An exhausted person is not a happy person. Who would argue? Me not. I love sleeping and enjoy controlling its quality and quantity. The app will show as well how many times you wake up during the night and the best time to be ready for a new day.
Sweet dreams!
—

Follow us on Twitter & Facebook & Instagram

You're always welcome to visit our amazing Blog
Featured articles on Prototypr:
Supported by the Adobe Fund for Design.