Published on Dribbble / ui | Samuel Medvedowsky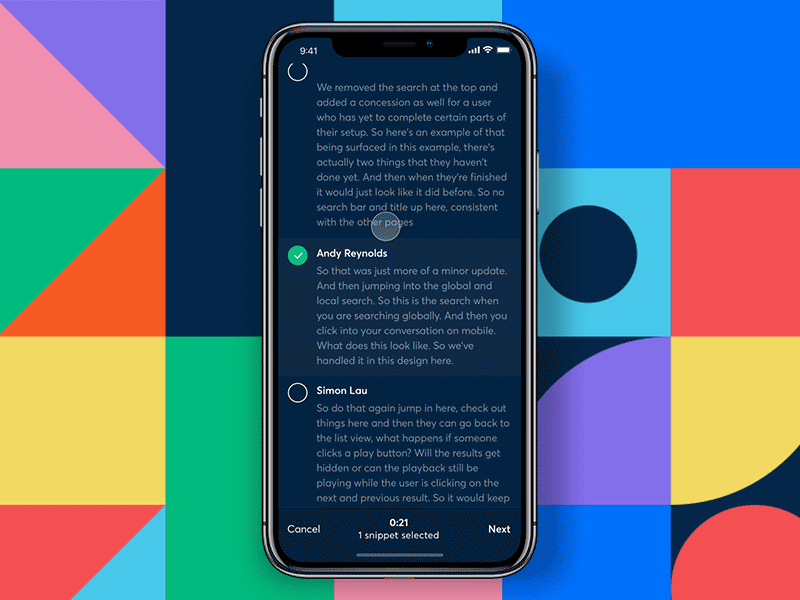 Hey guys,
Here is another shot from the project we just wrapped up with @[24857:Andrew Reynolds]. In this quick flow example, users can select and share very specific moments of a conversation, either by email or by sharing a link url, right from there phone. Easy peasy. Receiving users would have access to both the transcript and the corresponding audio. We used a selection pattern to allow users share non consecutive snippets – which would not be possible with the default iOS selecting method. Hope you'll like it. If that's the case, press L to show some love. 😻❤️.  

And stay tuned for more stuff.
Featured articles on Prototypr:
Supported by the Adobe Fund for Design.