Published on Dribbble / ui | Jan Wolinger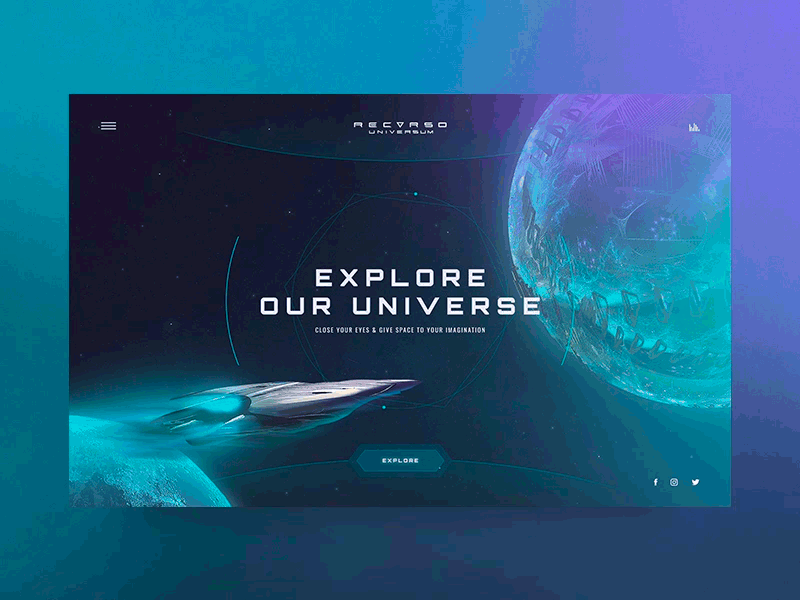 Hey Guys,
I worked on this design in the beginning of this year and finally, I can publish it. This webdesign is for Scifi book called Recurso Universum.
Stay tuned for more shots
Full preview with sound: https://www.dropbox.com/s/vvwynmtjz9qpcu7/recurso-video%20%28sound%29.mp4?dl=0
Supported by the Adobe Fund for Design.