Published on Dribbble / ui | Lukáš Straňák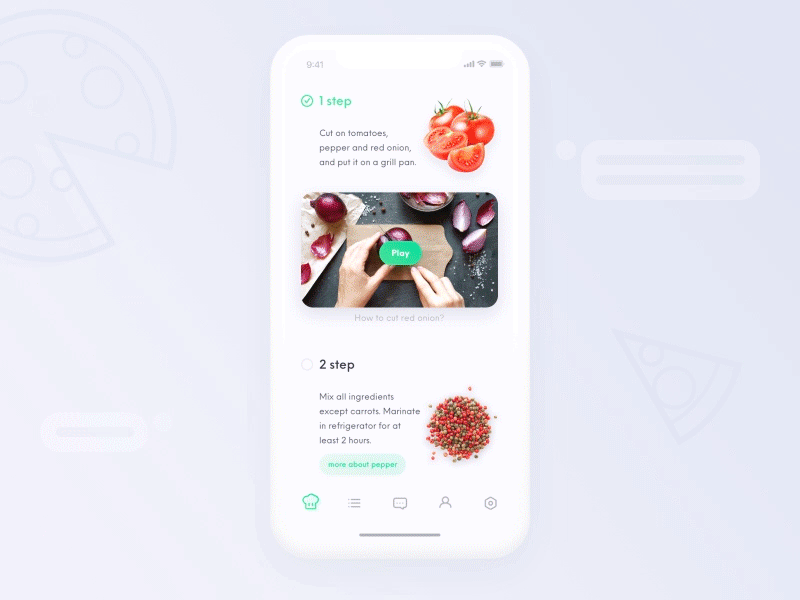 Our chatbot will not only help you to chose what to eat, but it will also show you how to prepare it. It will show you some tips about how to chop an onion or how to debone a meat. Besides that, you can also learn more about each ingredient and its nutritional value.
Check out more of our work
Design by @[230178:Adrian Reznicek]
Supported by the Adobe Fund for Design.