Published on Dribbble / ui | Tanmay Joshi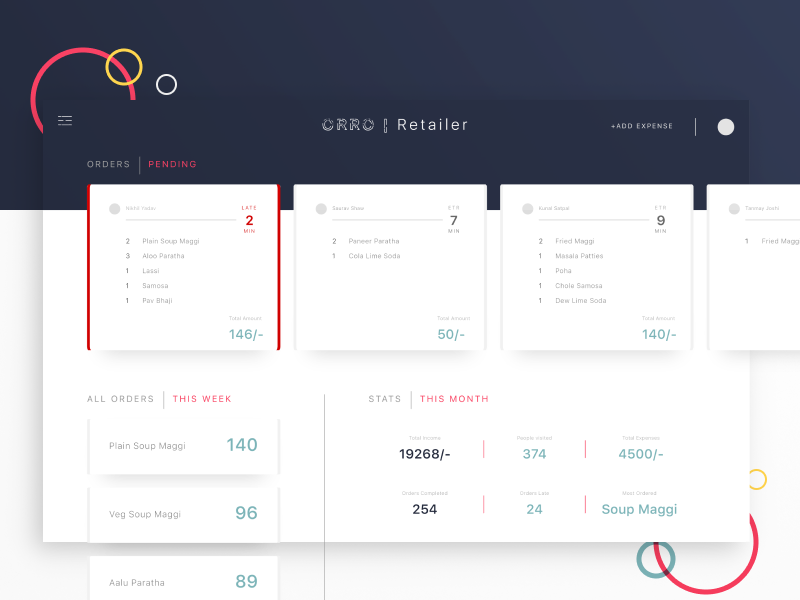 This is a dashboard for the retailer (Canteen Manager) to manage the orders, the expenses and getting a overall stats of the business.
The main focus is on the current orders which are pending. In support of that, proper stats help the manager to have a proper idea of finances.
Supported by the Adobe Fund for Design.