Published on Dribbble / ui | Daniel Korpai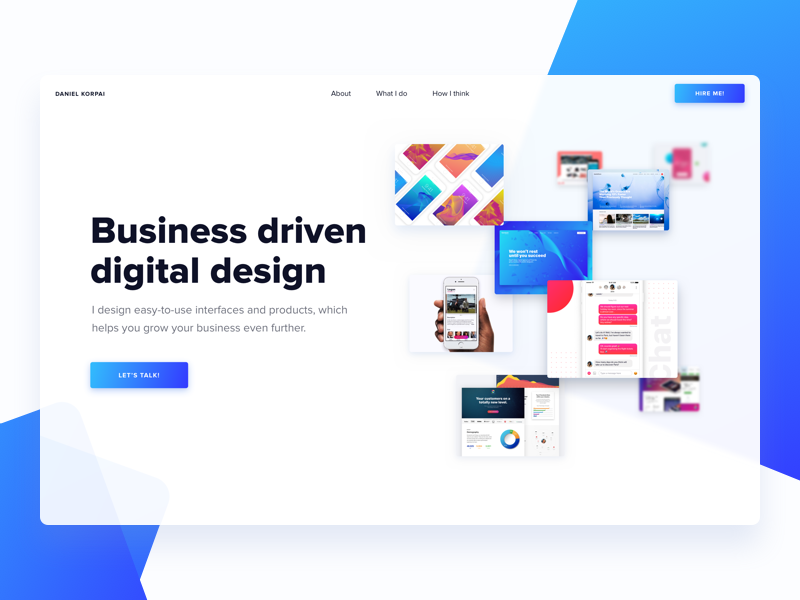 Hey there 👋
This week I started to redesign my portfolio website, which is a long overdue task now…
While it'll be a personal portfolio website, my goal was to put the visitors' / potential clients' needs first and write about what I can do for them, instead of going with the more common "Hi, this is me and here is a picture of me" type of hero sections.
I'm really curious about your opinion and feedback, which helps me a lot at this early stage of the redesign process.
Please be sure to check out the full version for a better understanding.
Don't forget to hit the 'L' before leaving and every comment is welcomed. 🤗
Have a wonderful day! 👊
Supported by the Adobe Fund for Design.