Published on Dribbble / ui | Rocio de Torres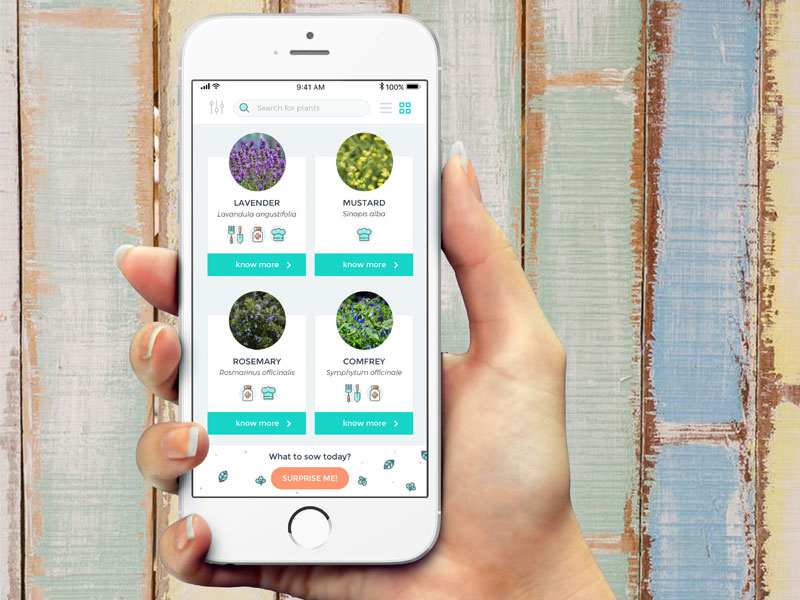 New app coming up soon! An easy way of tracking the plants in your garden and having useful personalized information about them in your mobile on a very simple, clean and user friendly app with a beautiful warm and inviting UI design.
Supported by the Adobe Fund for Design.