Published on Dribbble RSS by Hittter / Views | wojciech-dobry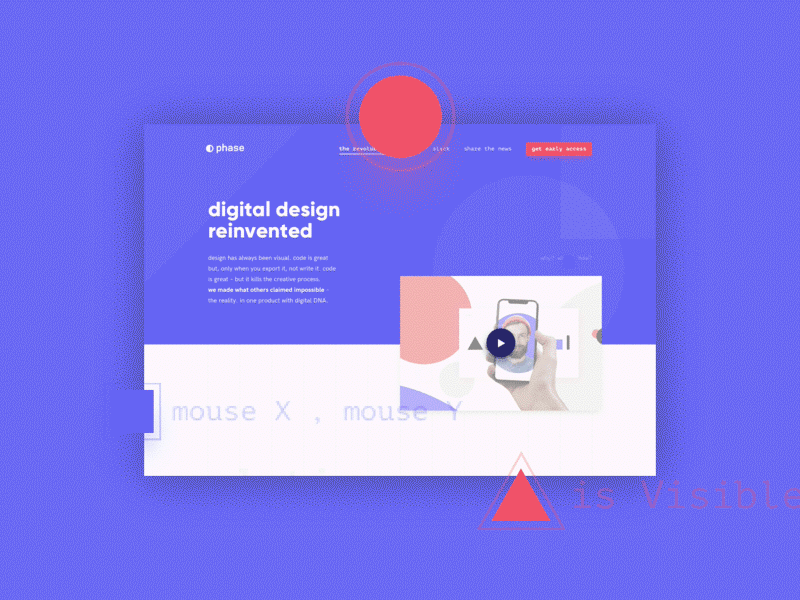 Digital Design — From Scratch.

We want to help you spend more time being creative.

phase.com
The Creative Process — that root of our passion and joy as designers. It's oh so hard to describe, that feeling when your ideas take on an energy of their own. When your creativity starts to flow. Words fall short.
It's the electricity we feel when we design. It's what hooked us. It's embedded in our DNA. It makes us — designers — who we are.
It sure is an exciting time to be a designer. Modern design and the design tools that have come with it seem to have changed more just in the past few years than they did in full decades past.
Supported by the Adobe Fund for Design.