Published on Dribbble / ui | GruBei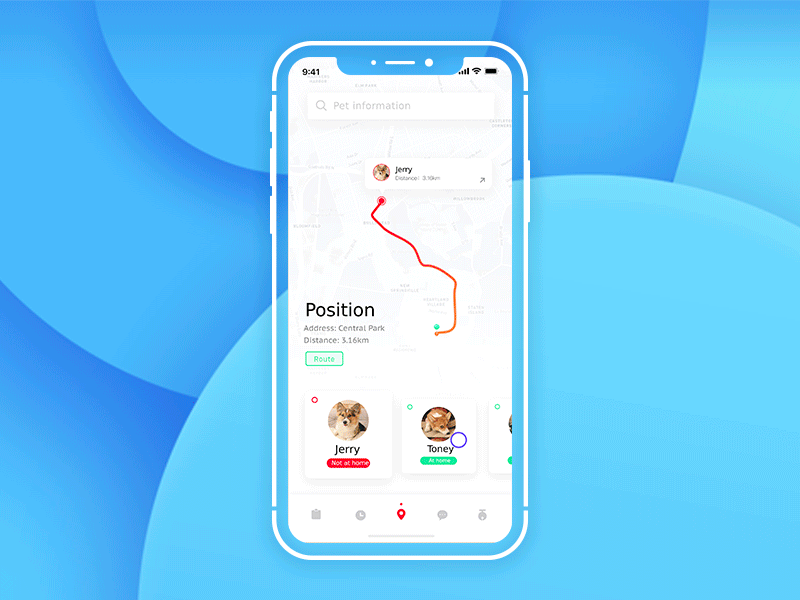 Pet management applications to help you well manage animal travel and positioning. A small move to try, if you have any better advice can tell me. Thanks for giving me more good ideas and opinions. Thank you!
Supported by the Adobe Fund for Design.