Published on Dribbble / ui | Rian Darma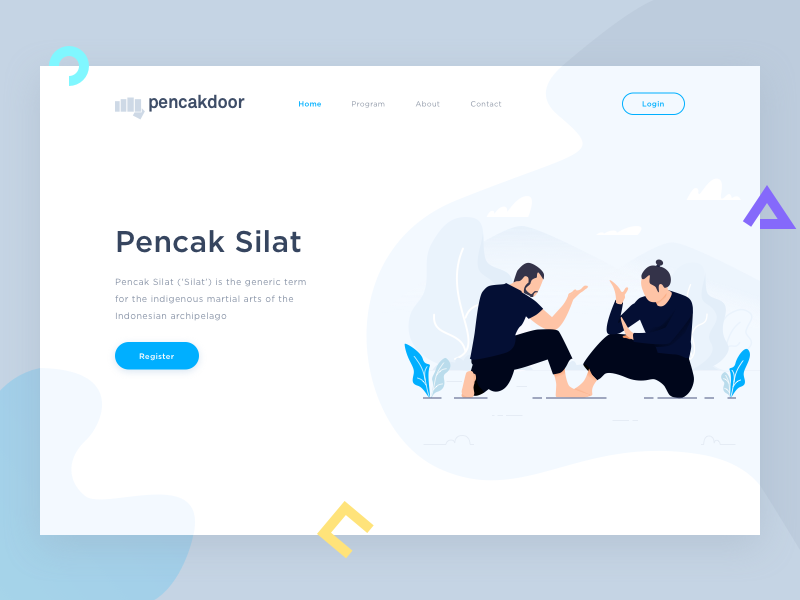 Pencak Silat is a traditional Indonesian martial art that was originally an armed style of combat. Traditionally pentjak was a secretive method of self-defence and was not meant to be used for competitive combats shown in public.
Supported by the Adobe Fund for Design.