Published on Dribbble / ui | Sam Atmore 👽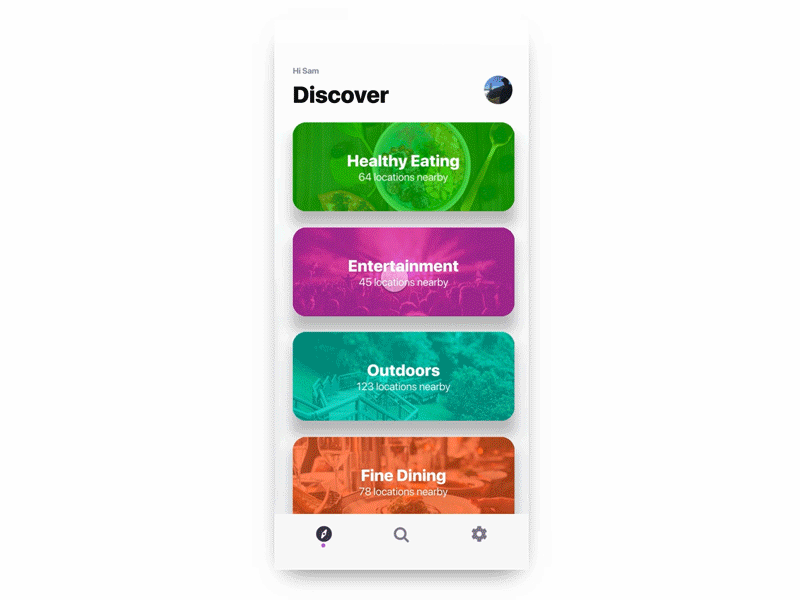 My first shot using the awesome new @[50942:InVision] Studio design tool. I've had early access for a while, but have only just had the chance to try it out for a decent click. Loving everything so far!
Here I've adapted an earlier design to show how cards can transition between views.
Also using a range of awesome @[991719:Unsplash] imagery.
Featured articles on Prototypr:
Supported by the Adobe Fund for Design.