Published on Dribbble RSS by Hittter / Views | JulienRenvoye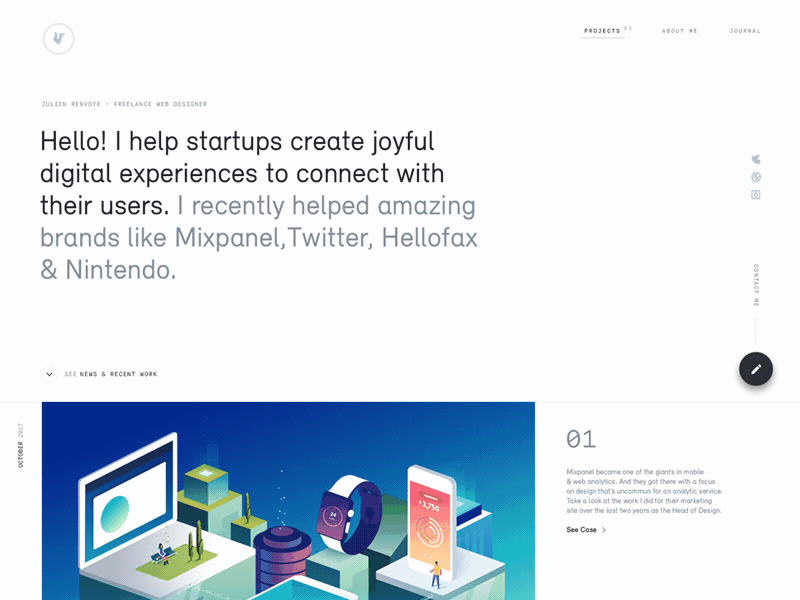 New Portfolio -> http://renvoye.com/
Props to @Tim Roussilhe for his beautiful front-end work and making the motion ideas we had in mind, real interactions! Make sure to also see @seth_eckert logo and message icon animations. They're sick!
I wrote something on Medium about the things my portfolio had to be successful at if you got time ->> https://medium.com/@JulienRenvoye/portfolio-design-heres-4-things-mine-had-to-be-successful-at-c36be872e4b8
Published on Dribbble / ui | Mark M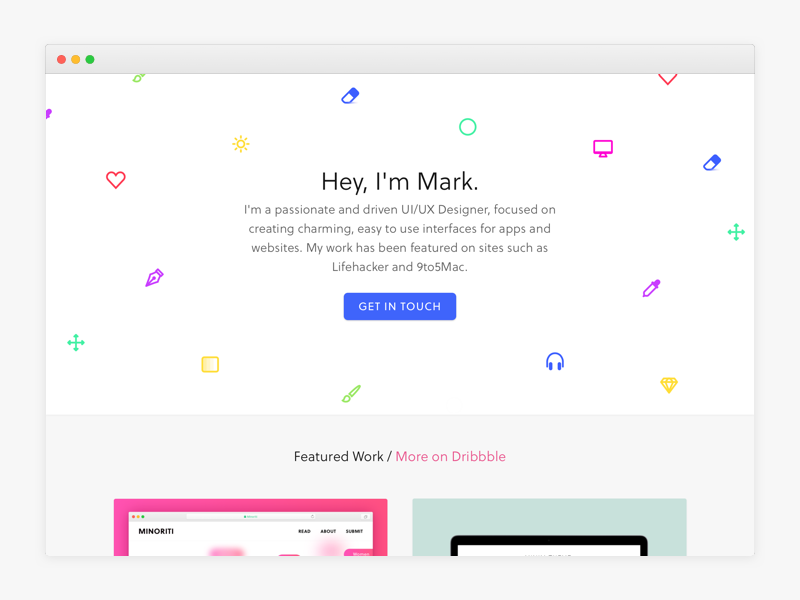 Just updated my portfolio, check it out here.
Let me know what you think! ✌🏼
Featured articles on Prototypr:
Supported by the Adobe Fund for Design.