Published on Dribbble / ui | Mike Suarez C.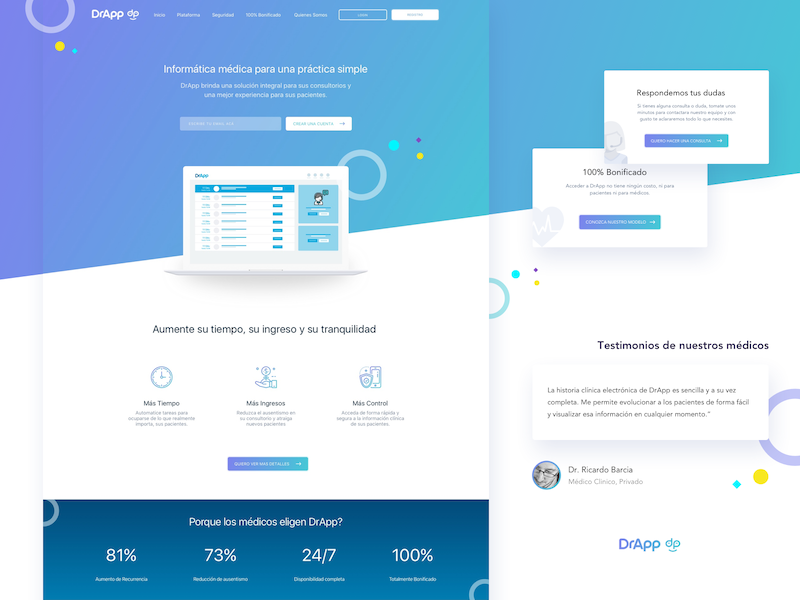 One of the most interesting points was to create a website for medical professionals, where they could access all the important information regarding the features and benefits of the platform.
Here I share part of the design with some interface elements created for that.
See live here: Dr. App Website
Thanks
Supported by the Adobe Fund for Design.