Published on Dribbble / ui | Roman Kamushken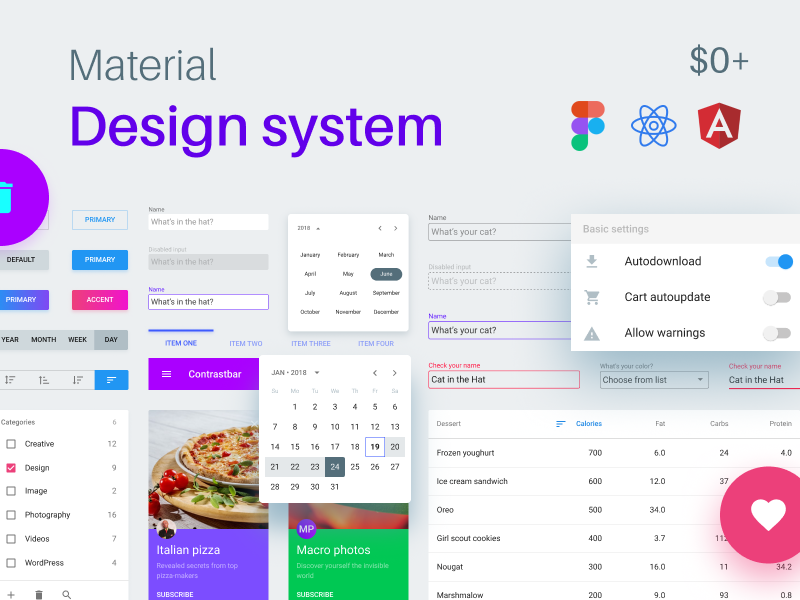 Solid, customizable and scalable design system allows rapid web / mobile development with free popular material frameworks: Material.angular.io & Material-ui-next.com
I spent my christmas holidays having fun building this components-based design system for React/Angular prototyping in Material Design environment. Overall it was a kind of challenge! This kit contains more than 240+ scalable and constrained elements, paginated and prepared to equip your team with library. Some custom components also included. For example, you could find Gradient- and Ghost- buttons besides default Raised / Accent buttons. Classic filled inputs, recolored navigation drawer, soft reflex shadows, as the example how customizable it is within symbol overrides.
So, less speak – more showcase 🙂
Landing page for this product: http://setproduct.com/material
If you consider this product useful, please support by upvote at ProductHunt
I appreciate your feedback to motivate me add more components in next update. Cheers!
Featured articles on Prototypr:
Supported by the Adobe Fund for Design.