Published on Dribbble / ui | Zak Steele-Eklund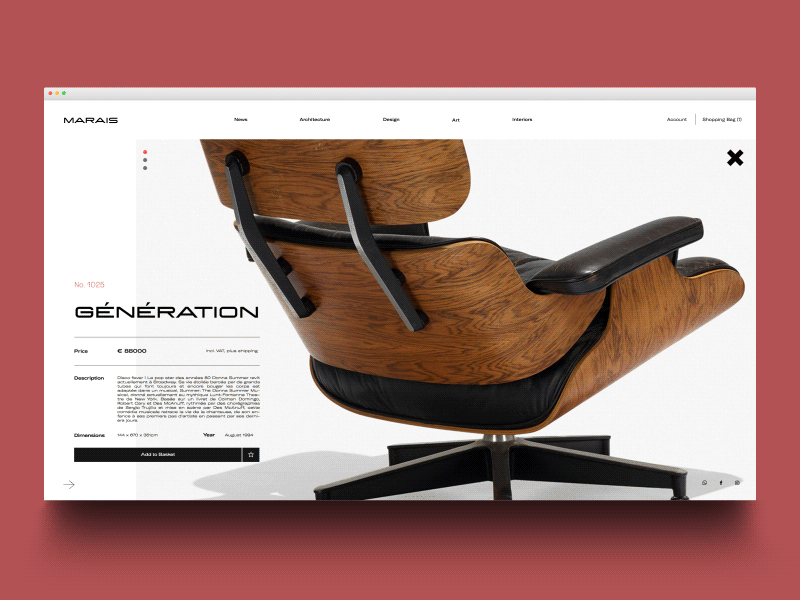 Good morning – hope your week is going cool. Here's a shot from a furniture and interiors e-shop we worked with a little while back. This is something that I sent to the client to show transitions. Pretty simple one, but cheers for checking it out!
Supported by the Adobe Fund for Design.