Published on Dribbble / ui | Kazi Mohammed Erfan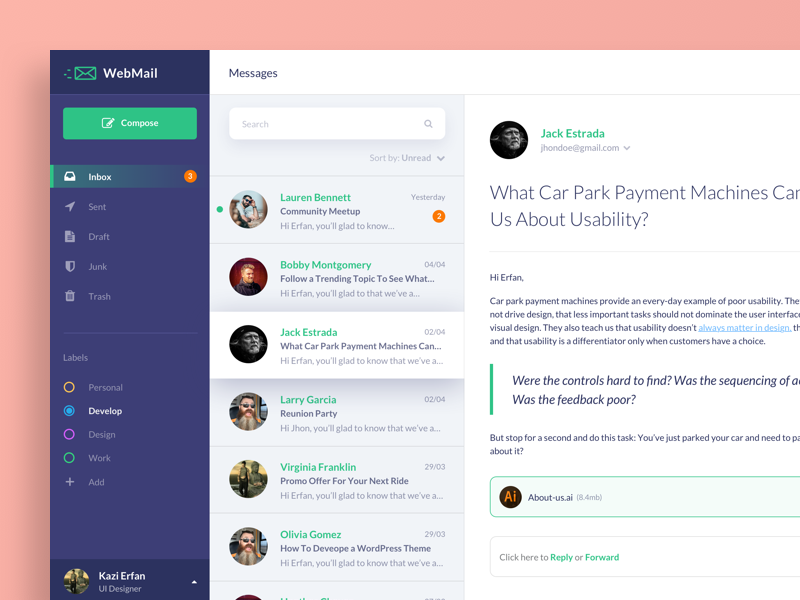 Hello folks,
Here's my new project with Email Web App exploration. Take a look and let me know your feedback.
– Have a project in mind, then drop me a line at :- kazimohammederfan@gmail.com
Thanks … 🙂
Featured articles on Prototypr:
Supported by the Adobe Fund for Design.