Published on Dribbble / ui | Joshua Thorley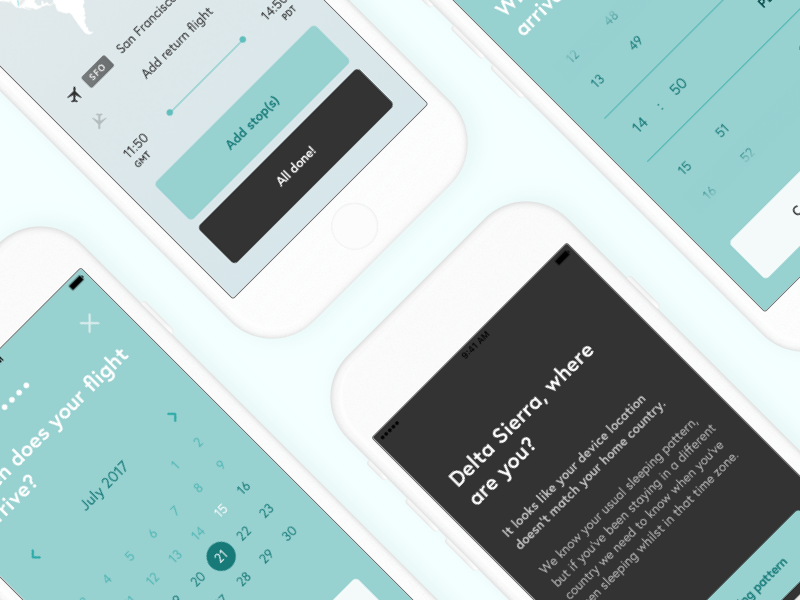 Hey everyone,
Just another look at a few additional screens from my Lunair Project; An app that helps travellers plan their sleeping patterns around their flights/journeys to avoid jetlag.
Hope you all have a great weekend, and see you next week!
Supported by the Adobe Fund for Design.