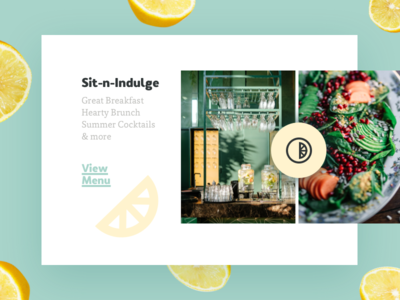 While working on the homepage concept for a cafe, this came up as a layout choice for in-depth overview of the cafe's main features — Sit-n-Indulge and Grab-n-Go.
Extra addon from the initial variant was the circle button with a logo sign to trigger more photos to display.
How do you feel about this styling?
* * *
Follow for more design stuff on
Behance | Twitter | Instagram | Facebook
Supported by the Adobe Fund for Design.