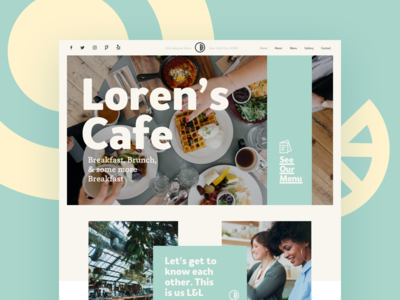 Sharing some fresh stuff with you. This is a homepage sneak peek for local cafe website that supposes to be friendly, inviting and modern.
Initially, it was a test assignment for a job position that I didn't get in the end. But love the direction of this design and going to develop something great for sale.
How do you feel about a theme like this?
* * *
Follow for more design stuff
Behance | Twitter | Instagram | Facebook
Supported by the Adobe Fund for Design.