Published on Dribbble RSS by Hittter / Views | Furmanczuk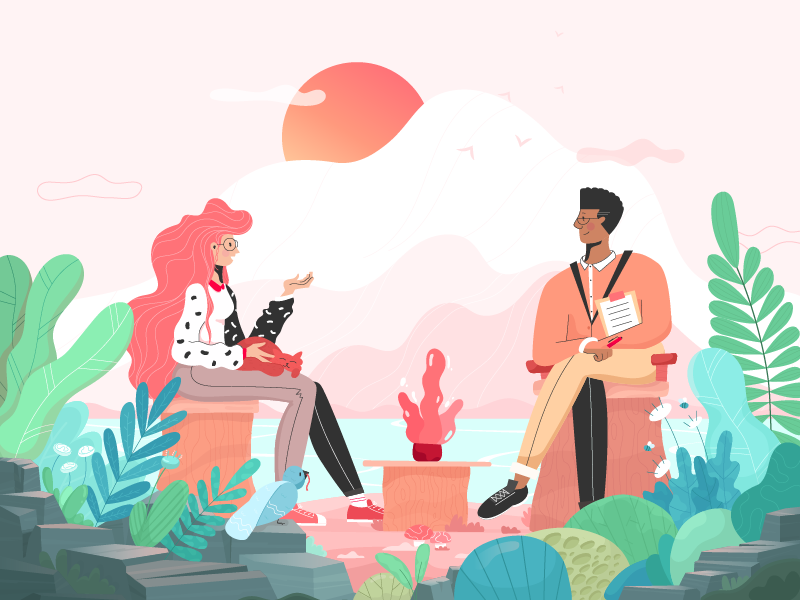 We face so many different situations in our life every day – good and bad, inspiring and thrilling, they excite us and it's so hard to find a zen. But having a good sincere conversation can solve even the most difficult problems.
The illustration has been made for www.monday.health
Follow us on Twitter & Facebook & Instagram

You're always welcome to visit our amazing Blog
Supported by the Adobe Fund for Design.