Published on Dribbble / ui | Piko Rizky Dwinanto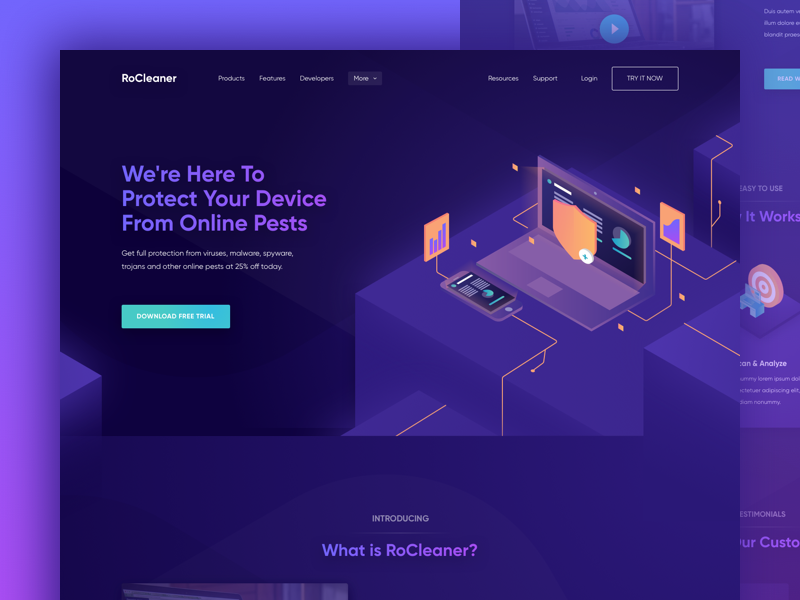 Hello guys,

Happy New Year. Maybe is too late to say, but this year we have a new target and new concept about the design we will upload on dribbble. In this January, we have concept using dark purple color as based and will upload some concept product for our team. So stay tune for more other concept.
In this case, we made cleaner software landing page. Collaboration with @Muh Salmon
Feel free to leave your feedback.
—————
Have an awesome project? Shoot your email to owwstudio@gmail.com
Featured articles on Prototypr:
Supported by the Adobe Fund for Design.