Published on Dribbble / ui | Benn Raistrick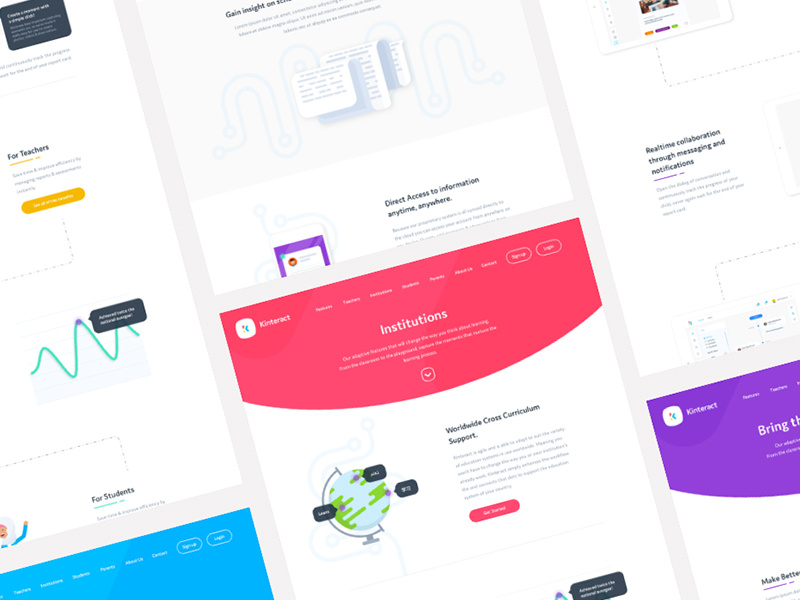 Here's some of the screens from the Kinteract Website. Each colour represented the audience the page was speaking to, Parent or Teacher we wanted this brand to flood through everything Kinteract do so, it's audience could easily identify then from their competition.
Why not check out more from our Kinteract Project
Supported by the Adobe Fund for Design.