Published on Dribbble / ui | Isnan Nugraha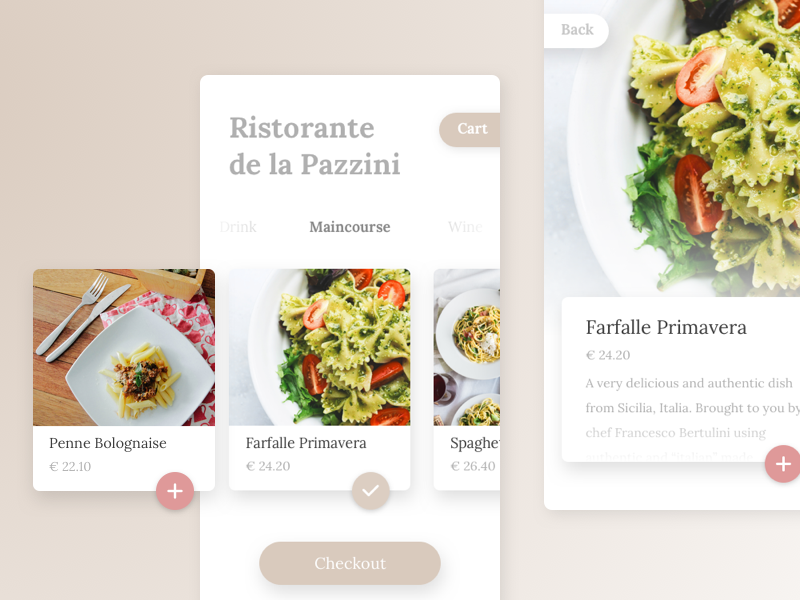 Just my speed design in spare time. This is Italian Cuisine mobile app design concept. I use pastel colors and very very thick and clean concept.
Please press "L" if you like, because it'll make us very happy 🙂

for inquiry : studiolunaid@gmail.com
Supported by the Adobe Fund for Design.