Published on Dribbble / ui | Greg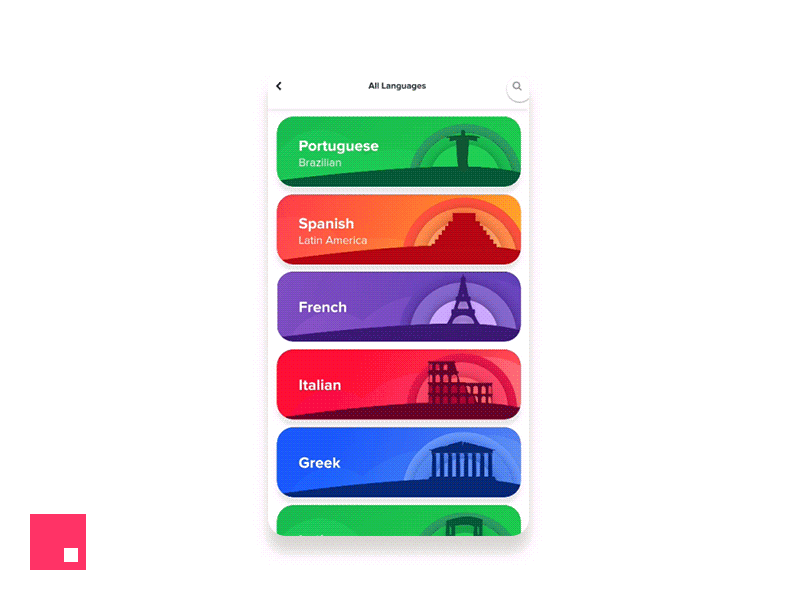 With the team hard at work exploring Studio pushing the designware's limits and breaking things along the way, we're proud to share another animation.
This one focuses on a simple card interaction. We wanted to push the boundaries of Studio's masking tool, positioning within

a masked object and studio's time line, and I must say, the masking power is absolutely baller! 🔥🔥🔥
Granted this is still early in the game for Studio, but my forecast is, this time next year in 2019 Studio is going to be a force to be reckoned with with in the designware industry. 🙈🙉🙊
Just thinking about how powerful studio will become is giving me the chills. We are pumped!
Tools Used:

Studio (so good!)

Spotify (for that heavy base in your face while cranking on this design)

Keurig (keep the coffee flowing, we got pixels to push!)
Thanks for showing some Love!

The Mango Product Design Team
Follow us on Twitter & Instagram to get your daily serving of fresh fruit for thought.
Download Mango Languages on the App Store & Google Play
Supported by the Adobe Fund for Design.