Published on Dribbble / ui | Lollypop Design Studio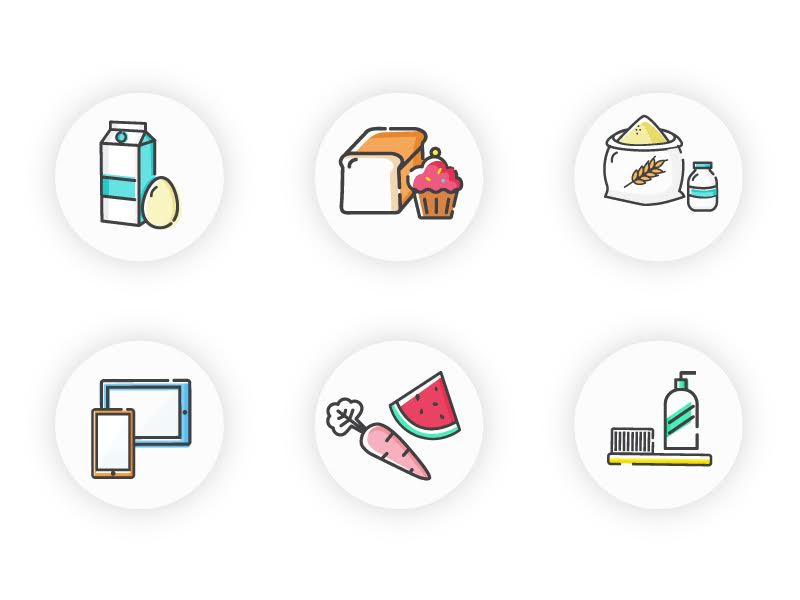 TrulyHyper connects you with neighbourhood quality and trusted supermarket. Users can discover stores, products, price and then place an order to store via the app or website.
The icons are for the grocery section on the app.
Thank you.
Follow us for more shots.
Supported by the Adobe Fund for Design.