Published on Dribbble RSS by Hittter / Views | tomkoszyk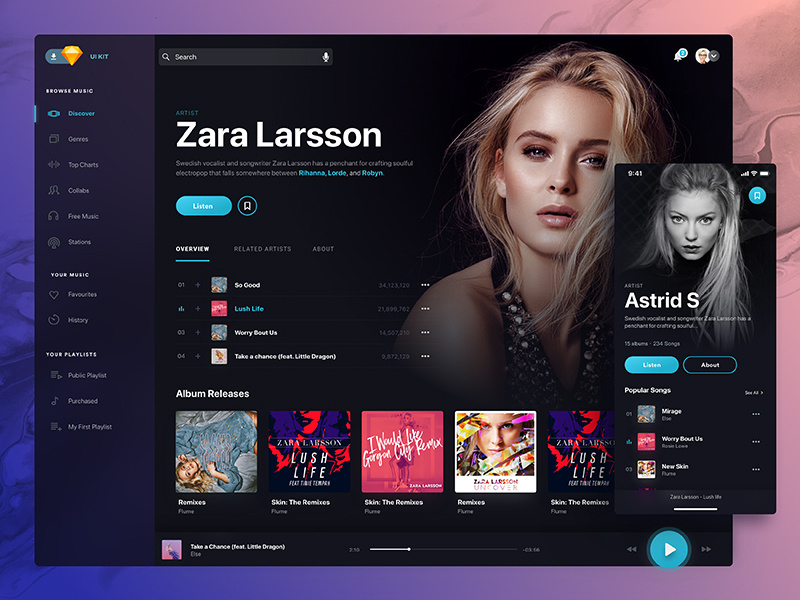 Continue to experiment with our UI Kit. Today I'd like to show you an artist page for both desktop & mobile.
We have quite a big announcement coming, so make sure to follow the news!
Do you like it? Press "L" to show some love and download our UI Kit free sample:
Download UI Kit Light & Dark Freebie
–

Thanks for taking your time! Make sure to check our Facebook
Do you need help with your design project? Tell me more at hello@hologramdesign.co
Featured articles on Prototypr:
Supported by the Adobe Fund for Design.