Published on Dribbble / ui | Fiasco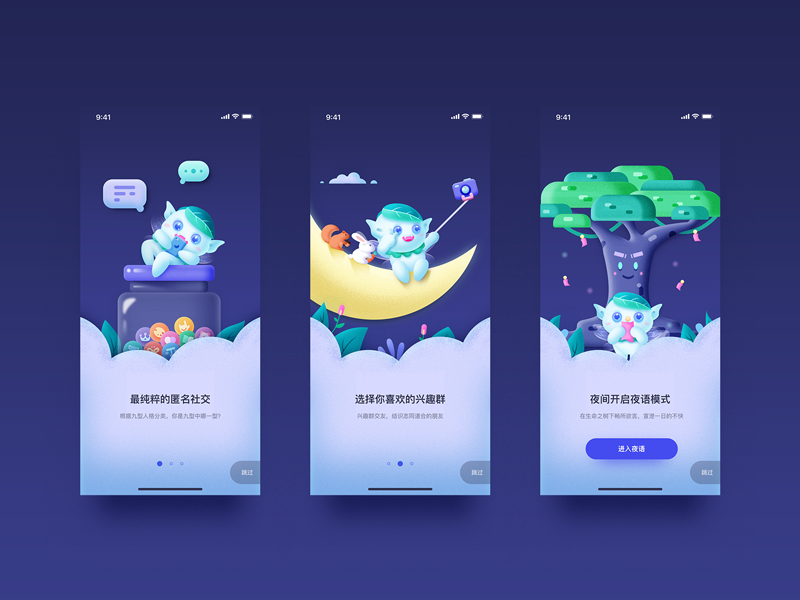 A social application's guide page design, the main theme is about the night. hope u like it. 😉
Published on Dribbble / ui | Vine
This is a guide page, I use three animation icons to make this page richer, this is my favorite color. When you open this app, from dark to bright, will feel into a very interesting world. Hope you like it !
Featured articles on Prototypr:
Supported by the Adobe Fund for Design.