Published on Dribbble / ui | Corey Haggard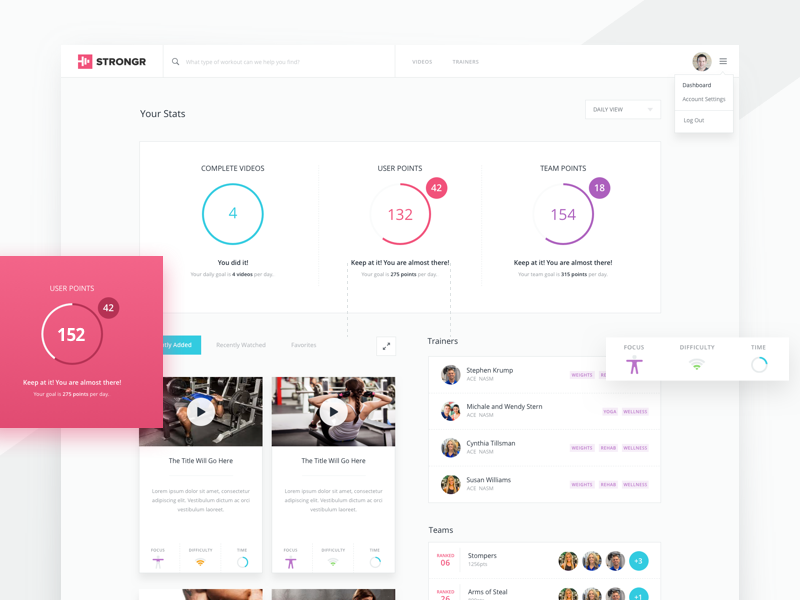 Our team had the honor of working with the Strongr team to design a marketing brand, a SaaS web application, and a native mobile iOS app based off the designs for web.
Super excited on how this turned out, and everyone here had their hand in this project. Props to @[2304:Jerett Patterson] for leading design, and @[45617:David Kovalev] for his branding work on this!
Supported by the Adobe Fund for Design.