Published on Dribbble / ui | Julia Jakubiak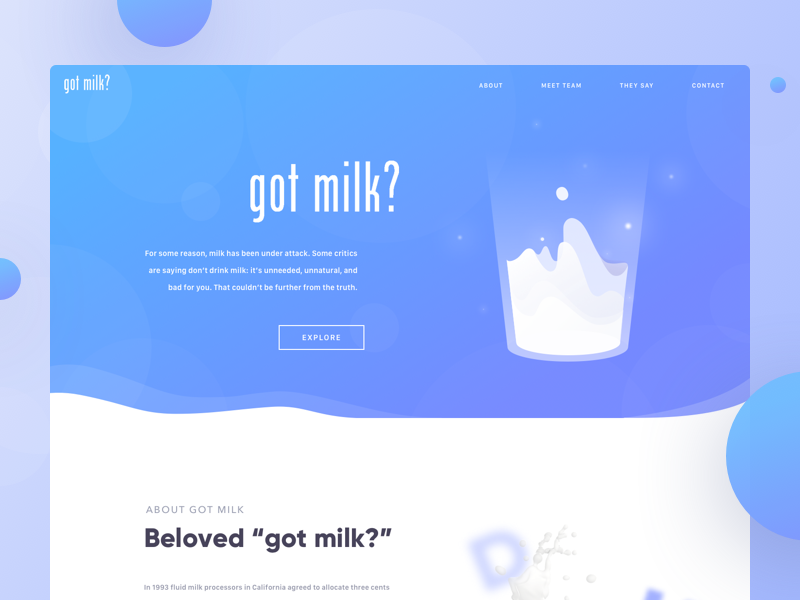 "got milk?" one of my favourite social campaigns. Turning dull and boring into something "cool", that lasted 20 years. A real masterpiece.
Hope that you like my "got milk?" campaign website.
Have an awesome week.
___
Follow us on Twitter & Facebook & Instagram

You're always welcome to visit our amazing Blog
Featured articles on Prototypr:
Supported by the Adobe Fund for Design.